Since moving to Cambodia, my training schedule and format has changed dramatically. It rarely drops below 30C here, even at night, meaning that even a simple walk up and down the Riverside turns me into a dripping mess.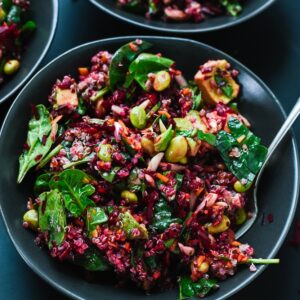 Joining the circus to train on lyra and silks in a large warehouse with no air conditioning also has it's challenges. By observing and listening to how the locals train and manage the risks of dehydration, I have learned a lot about how to maintain optimum form during my training sessions, and to recover adequately afterwards.
It's common practice to consider carbs and protein intake when thinking about how to prepare for, and recover after, a workout. But if you find yourself finishing your yoga practice sessions utterly exhausted, or taking longer to recover than your peers, or even if you feel sluggish mentally and emotionally days after your workout, your diet could be lacking in trace elements that support your body and it's functions.
Trace elements such as zinc, magnesium, potassium, iron, and selenium occur in many foods that you may already be eating. Depending on how intense your training sessions are, and the unique make up of your body, you may need to consider adding more or less of each of the ones described below. Ensuring that you are eating nutrient dense foods before and after your practice will support your energy levels throughout the workout and your recovery afterwards.
Let's look at each mineral, how they work together, the effect it has on your body and which foods will offer you these benefits *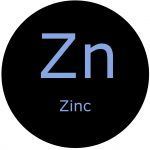 Zinc supports the function of over 200 enzymes in your body, including wound healing. If your pole kisses are beginning to build up, adding more foods with zinc in your diet could help them heal. Zinc also works to strengthen the villi in your intestines, increasing the surface area of your digestive tract, allowing your body to absorb more nutrients.
Where to find zinc – Brazil nuts, pecans, kelp, beans, cashews, chickpeas, whole grains, dairy foods, egg yolks, liver, red meat, seafood, oysters, dulse flakes.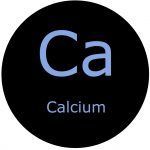 Calcium is important for bone health and muscular growth as well as cardiovascular health. Your levels of vitamin D affect how much calcium you are absorbing from your food so make sure you get a little bit of sun every day too – what more of a reason do you need to take your mat outside or to the beach?!
Where to find calcium – almonds, brewer's yeast, Chinese cabbage, kale, broccoli, salmon and sardines (with bones), dairy products, fortified foods such as cereals and tofu.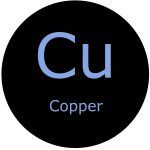 An important mineral that works in conjunction with zinc and calcium, supporting strong bone health. The trio (zinc, calcium, copper) also help transport red blood cells around the body – read: more oxygen delivered to your muscles.
Where to find copper – Cocoa, peas, raisins, almonds, barley, beans, beetroot, broccoli, oysters, liver.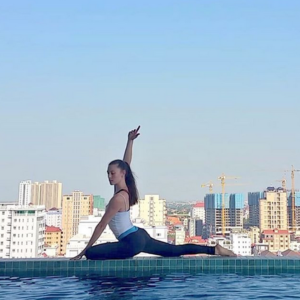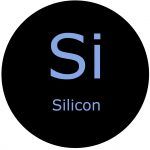 Required for strong and flexible joints, skin, and bones. Silicon also supports the health of your heart. By ensuring foods with silicon are part of your diet everyday, you set yourself up to be able to train from a strong and healthy starting point.
Where to find silicon – alfalfa sprouts, beetroots, brown rice, oats, capsicum (peppers) apples, cereals, raw cabbage, peanuts, carrots, onions, cucumber, pumpkin, fish, whole grains, almonds, and oranges.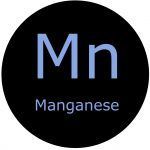 Supports strong healthy bones, nerves, and muscles. This element is also responsible for regulating blood sugar levels. If you find you are craving sweets or a high energy hit after a workout, adding foods rich in manganese could help you curb the cravings and stabilize your blood sugar levels throughout the day.
Where to find manganese – avocados, nuts, pulses, tea, whole grains, seeds, pineapple, and seaweed.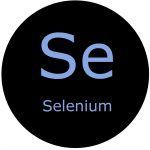 Selenium is an important antioxidant used to support the immune system, heart health, and thyroid function. Deficiencies in selenium can weaken the cartilage in your joints, something you want to avoid given how much pressure we put on our joints through during yoga. You don't need a lot so it's safest to get this trace element in whole food form.
Where to find selenium – Brazil nuts, grains, brewer's yeast, egg yolks, garlic, whole grains, broccoli, dairy products and red meat.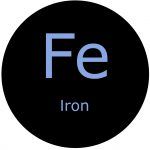 Low iron is the classic diagnosis for someone who has low energy and finds it hard to recover after a workout. Iron is responsible for transporting oxygen to the blood. When you are exercising, your muscles need oxygen to function. This is also why learning to breath properly doing a workout is essential.
Where to find iron – Green leafy vegetables, pumpkin seeds, eggs, fish, red meat, poultry, liver, fortified foods, nuts, peas, whole grains.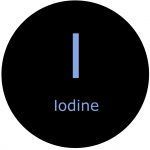 Essential for thyroid function and regulates the function of every cell in your body. Due to soils having naturally varying amounts of iodine, you may need to find supplements and iodized food to ensure you are getting enough.
Where to find iodine – Kelp, iodized salt, seafood, saltwater fish, corn, prunes.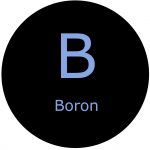 Supports strong bones and muscles and assists in metabolizing calcium, magnesium and phosphorus. Boron is also believed to reduce the symptoms of arthritis as well as support cognitive functions such as hand-eye coordination and short term memory, all skills that yogis need to be safe and successful.
Where to find boron – apples, dates, oranges, plums, sultanas, kiwifruit, carrots, grapes, pears, whole grains, avocado, soybeans, chickpeas, hazelnuts, peanuts, lentils, onion, and potatoes.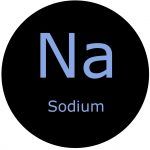 Find yourself drinking gallons of water but still feeling thirsty? Get half way through a workout and have to stop due to muscle cramping? Your body is probably in need of electrolytes such as sodium. This mineral maintains the body's water balance and is one of the key ingredients in sports drinks. Skip the sugars, though, and get sodium from these other sources.
Where to find sodium – olives, miso, celery, shrimp, ham, salt.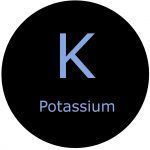 This mineral supports nerve and muscle health and is also an electrolyte like sodium. It can also help to stabilise blood sugar levels and blood pressure. Insufficient potassium can lead to muscle weakness and dehydration.
Where to find potassium – Coffee, bananas, whole grains, molasses, parsley, mushrooms, pumpkin, fish.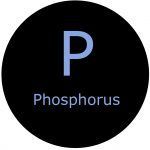 Supports bone health, cell renewal and your metabolism. Phosphorus is also needed to make ATP (adenosine triphosphate) a molecule which provides energy to our cells. It is rare to be lacking in phosphorus but if you find you have a low appetite or muscle pain it may help to add some of these foods to your diet.
Where to find phosphorus – asparagus, corn, pumpkin seeds, bran, pulses, leafy green vegetables, eggs, beans, lentils, pork, dairy products,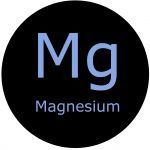 Essential for healthy bones and the functioning of nerves and muscles. Magnesium is also a relaxant and can be used to soothe aching muscles. Add some Epsom Salts (Magnesium Sulfate) to your bath or start taking magnesium supplements to support recovery after a workout.
Where to find magnesium – Eggs, green leafy vegetables, shellfish, dairy products, nuts, whole grains, almonds, wheatgerm.
---
* This content is not intended to be a substitute for professional medical advice, diagnosis, or treatment. Always seek the advice of your physician or other qualified health professional with any questions you may have regarding a medical condition.